Axil's Mission:
Our mission at Axil Swim is to create a space where women can not only be seen, but heard. We recognize that swimwear can be a vulnerable space, and we want you to feel confident in your vulnerability. That's why we make amazing swimsuits that fit and feel great, so you can feel fearless in your skin. Because when you feel better, you move better. When you're in Axil Swim - trust that we are there for you as you move through every season of your life. Have fun, cheer each other on, and be who you want to be!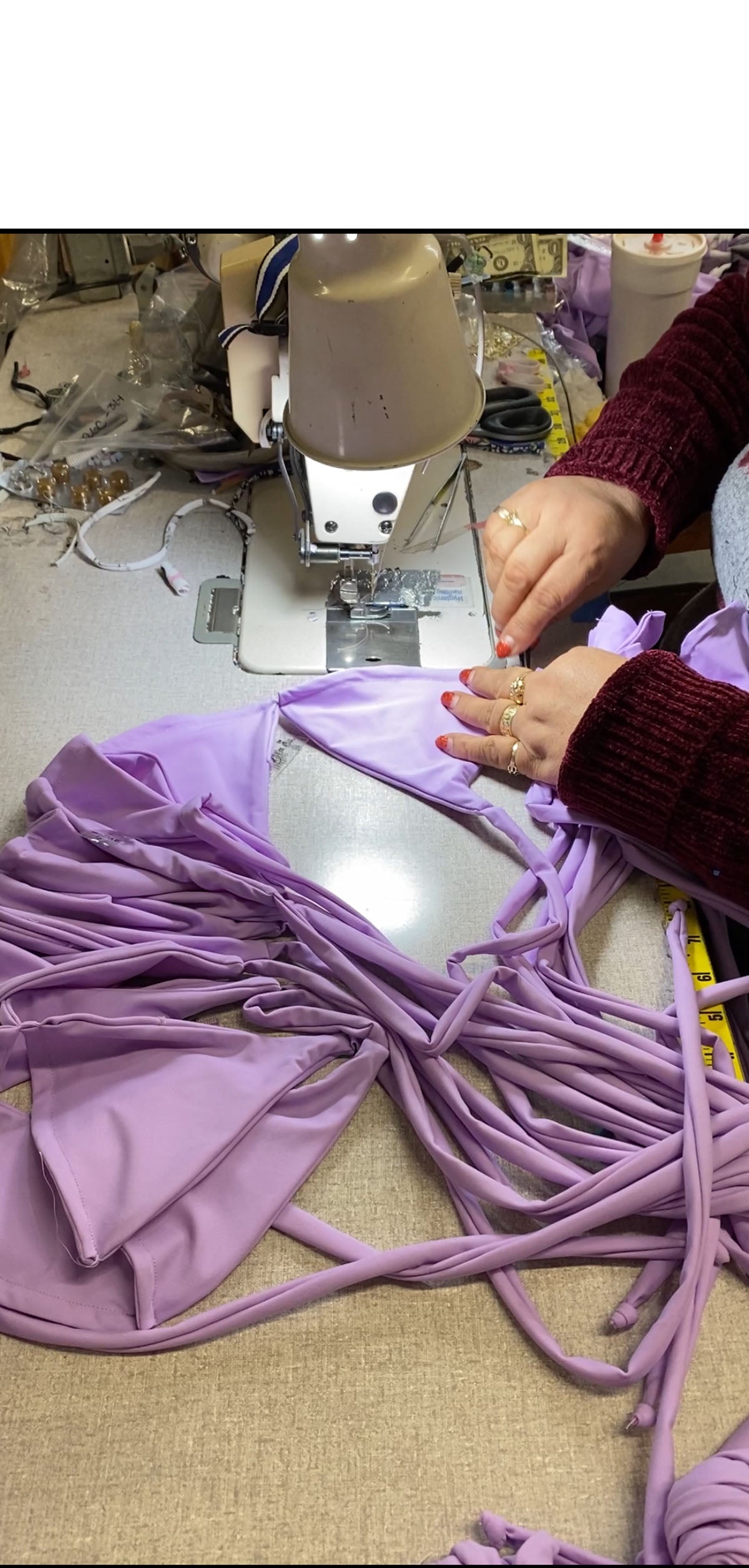 Small Batch, Hand Sewn
Axil Swim makes high quality swimwear that is hand sewn in small batches in Los Angeles. Our pieces are crafted using luxurious fabrics sourced from Italy and Brazil. Each swimsuit is designed in-house and created by expert local artisans, ensuring attention to detail and artisanal construction. With a focus on sustainability, Axil aims to produce timeless swimwear while minimizing textile waste.
We Listened
Before we even built our brand, we wanted to know what everyone felt was missing from their swimwear buying experiences. This is why we did multiple workshops with people from all walks of life. One of the greatest things that came from those workshops is our shop by size. We have given you a filter that allows you to see how our suits fit based on your size. If you click "Shop Large Model," you will only see our suits on a large model, allowing you to see how it will fit on your body type.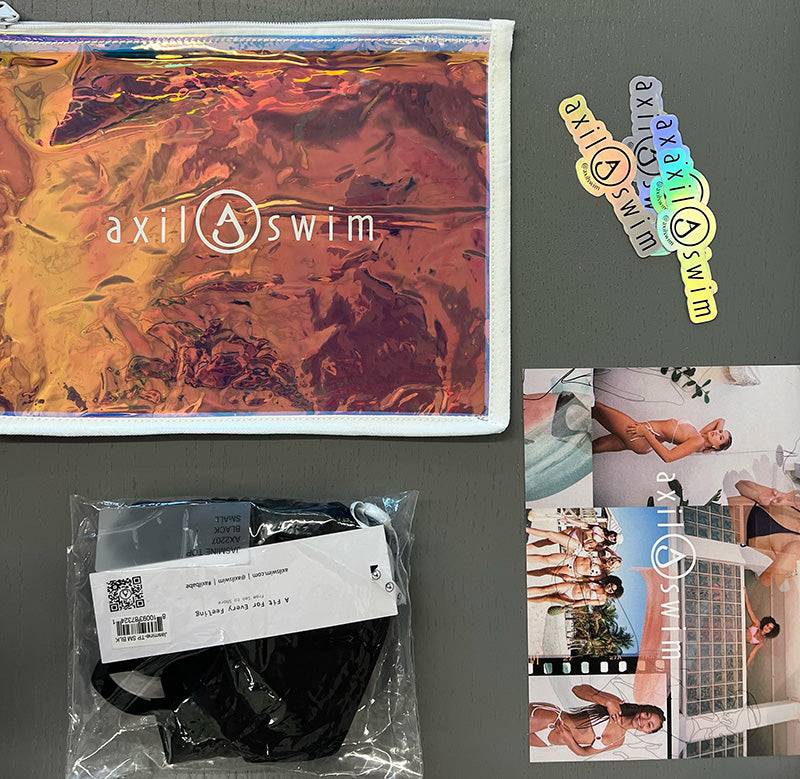 Sustainability
Our suits are made with buttery, eco-friendly fabric from both Italy and Brazil comprised of 78% recycled materials. Additionally, the suits are individually packaged into bags that dissolve in water. We also provide a reuseable bag great for use as a purse or makeup bag!
Breast Cancer Awareness
When you purchase the Mastectomy Friendly Phoenix Top, 50% of all proceeds will be donated to the Susan G. Komen Breast Cancer Foundation! If you feel compelled to donate yourself, follow the link below to donate yourself.
The Susan G. Komen Breast Cancer Foundation: "Our mission is to save lives by meeting the most critical needs in our communities and investing in breakthrough research to prevent and cure breast cancer."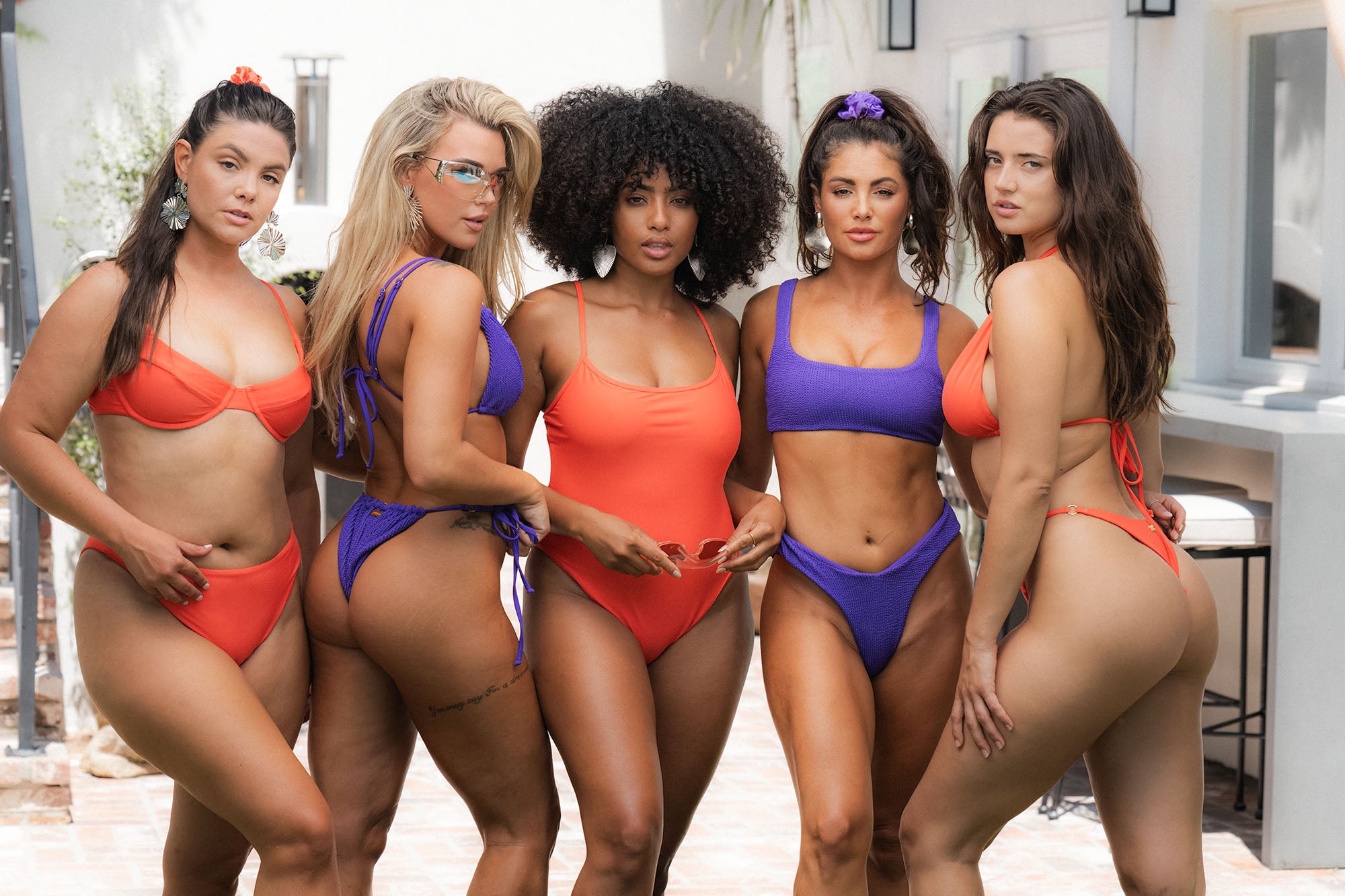 Axil @ Swim Lab X WGSN 2023
We had the incredible opportunity to speak at Swim Lab X WGSN's second annual panel highlighting upcoming designers and giving us the ability to showcase what we have to offer!
When You Buy Any Axil Swim Product You're Supporting: